ANNUAL OPPORTUNITY DRAWING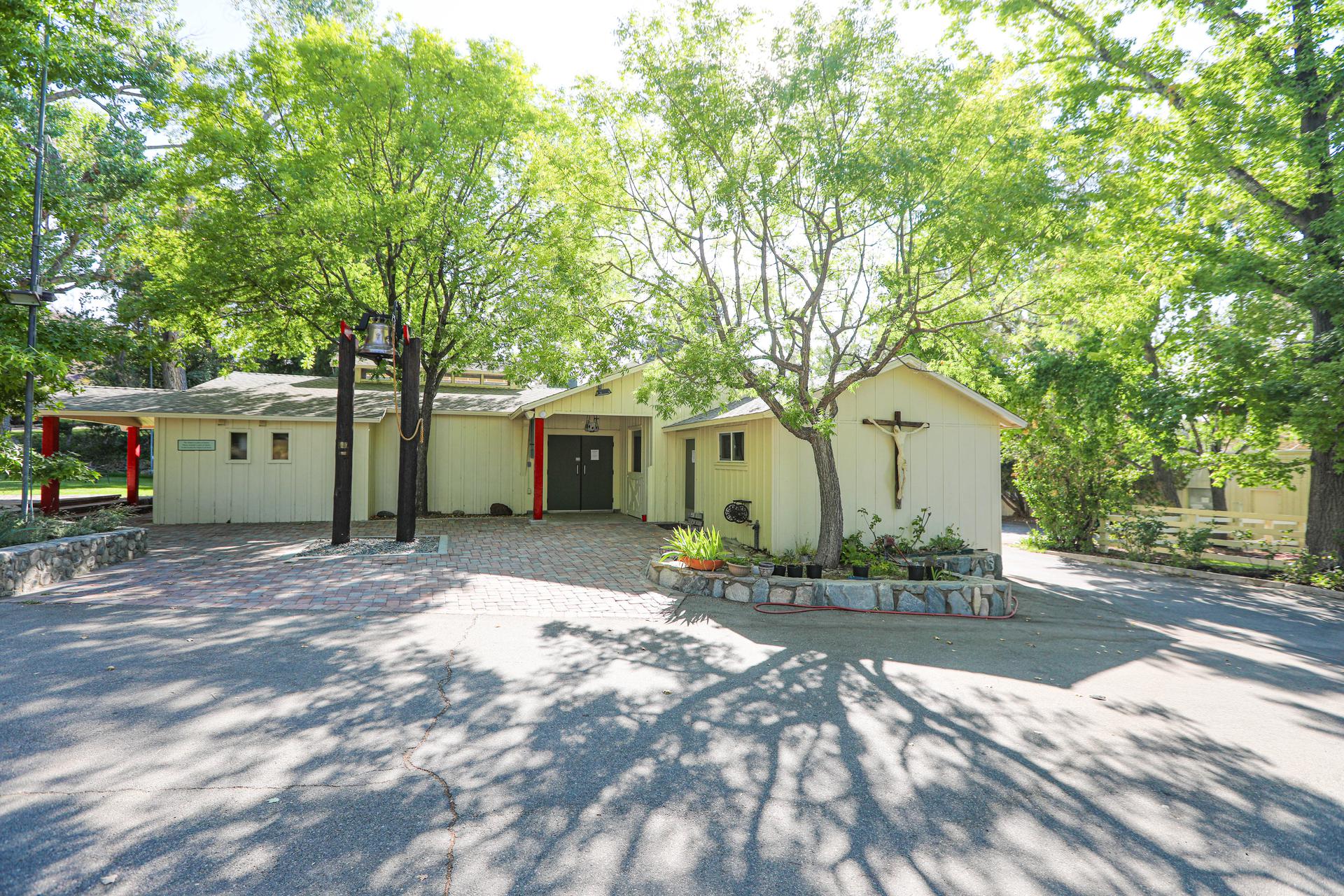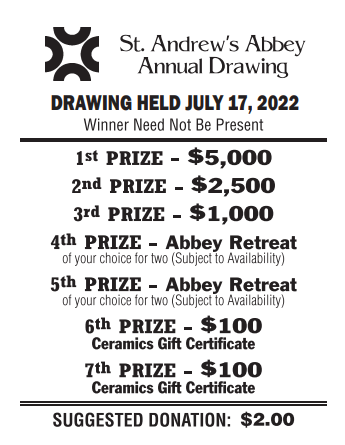 Spring 2022
Dear Friends of the Abbey,

Thank you for participating in our Opportunity Drawing!

Please note:
The date of the drawing is Sunday, July 17, 2022 . It will be live-


streamed on our website www.saintandrewsabbey.com

After each winner has been notified, their names will be posted




on our website www.saintandrewsabbey.com

The suggested donation for each ticket is $2. For an entire


book, the suggested donation is $40.

Please do not put names of monks on the tickets, as it is




impossible for them to win.

If you would like paper tickets mailed to you, simply call 661-944-8959.
Know of our heartfelt gratitude for your support and generosity over
the years, and be assured of our daily prayers for you. May God be
glorified in all we do.

With much gratitude,
Abbot Damien and the monks
*NO PURCHASE IS NECESSARY TO ENTER OR WIN.
A PURCHASE DOES NOT INCREASE THE CHANCES OF WINNING.
Maximum of 1 FREE entry per participant.
Mail your free entry to:
Saint Andrew's Abbey
P.O. Box 40
Valyermo, CA 93563