Youth Retreat Center
Reserve your 2023 – 2024 Youth Retreat today!
---
The Youth Center is in need of your support!
A letter of gratitude
By Abbot Damien Toilolo, OSB
Dear Friends of St. Andrew's Abbey Youth Retreat Center,
"There, but for the grace of God, go I."  This is an appropriate phrase for us at the Abbey, especially in the context of the past two years when the deadly coronavirus and Bobcat Fire threatened the Abbey.  Many people said we were lucky to have survived both with little harm done to us, but we know that it is only by the grace of God that we survived both events nearly unscathed.  Thanks be to God!
And so, it is in this spirit of gratitude to God that we are now ready to reopen our Youth Center.  It is in His perfect timing, that we are now ready to once again provide a safe place for young people to be themselves, to seek God, to allow themselves to be found by God, and especially to be loved by God.
I am deeply grateful to you for your faithful support over the many years.  Without your support, it would be impossible for us to provide this important and needed ministry to the thousands of young people who come through our doors each year.  But mostly, thank you for your prayers, your words of encouragement, and your patience these past two years.  You are a source of strength and inspiration for us.  Thank you, we are looking forward to seeing you!
There, but for the grace of God—through you—go I.
With sincere gratitude,
Abbot Damien and the monks of Saint Andrew's Abbey
A special place for
Youth and Growth
Saint Andrew's Abbey Youth Retreat Center is a unique place for youth to experience God's love for them through the natural peace, quiet, and beauty of the high desert.
Our youth facilities are designed to foster spiritual growth and community-building. They are commonly used by Catholic high schools, parish youth groups, Confirmation classes, 7th- and 8th-grade classes, and other college and young adult groups.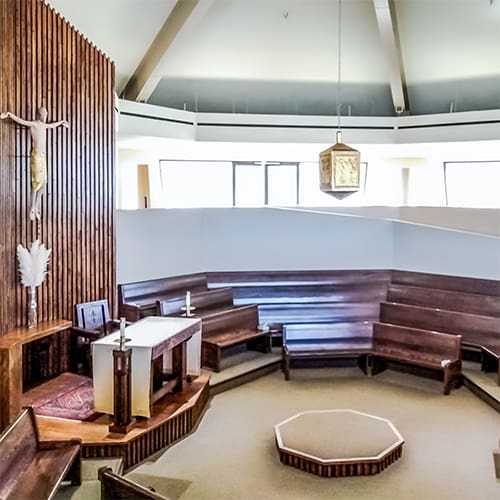 More Information
Youth Retreat Center
The Youth Retreat Center features a large conference room, a dining room, a kitchen, separate dormitories for men and women, a recreational center, and a Monastic presence including Confessions and Holy Mass. The dormitories can house up to 40 men and 40 women with team quarters available for adults. There are several walking trails, outdoor Stations of the Cross, an extensive gift shop, and hundreds of calm and serene acres through which one can encounter God
Chapel
Requested Donation
For youth retreats, the minimum number of retreatants is 30 and the maximum is 80 retreatants and 10 adults.
Two-Night Retreat
$130 per person. Cost includes lodging and five meals per person.
One-Night Retreat
$89 per person. Cost includes lodging and four meals per person.
Day Retreat
$27 per person. Cost includes lunch.
Contact
Youth Retreat Center Registration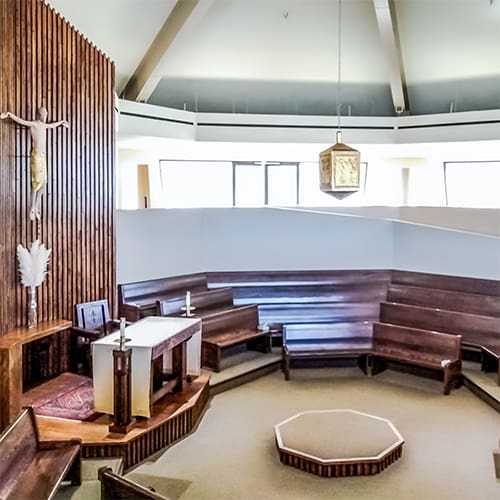 What kind of retreat are you looking for?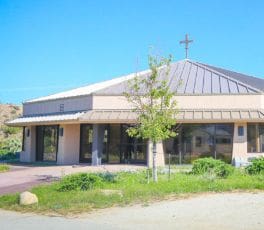 Youth Retreats
Come use our facilities created especially for young people.
Join Us
for Prayer
Retreatants are welcome to join the monks for daily prayer. This is a great way to get a taste of monastic life here at the Abbey.