Explore the Sights and Sounds of
Saint Andrew's Abbey
Here you will find a variety of resources to nourish your spiritual life, brought to you by the monks and oblates of Saint Andrew's Abbey. Enjoy!
The Valyermo Chronicle
Take and read for spiritual reflections and insightful articles from our monks and oblates, news from the Abbot and more.
See the Valyermo Chronicle editions below: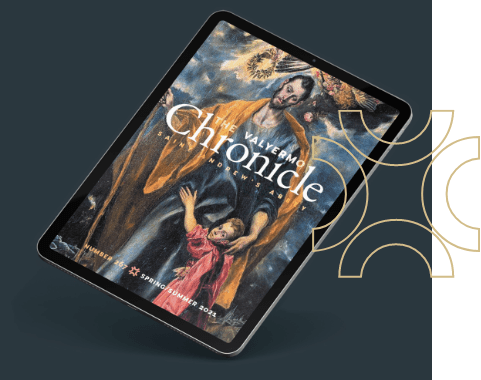 Abbey Videos
Get a birds-eye view of the Abbey, catch a glimpse into our daily life, and join us virtually for Mass and prayer.
Thoughts and reflections from the monks of Saint Andrew's Abbey.
Connect with our community on Facebook and Instagram.
Music
of Saint Andrew's
Our community has been a home for singers and musicians for generations. Visitors are invited to chant with us for prayer and Mass.